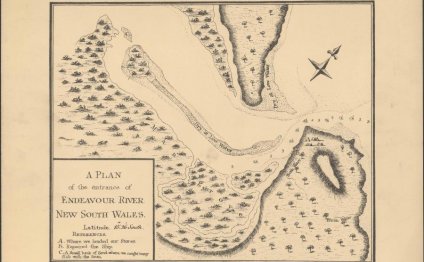 Historical Records of New South Wales
New South Wales is a state in south eastern Australia. The capital is Sydney. In 1770 Captain James Cook claimed the eastern coast of Australia for Britain naming it New South Wales. A convict settlement was planted at Sydney Cove (later simply Sydney) which became the mother colony for Australia and New Zealand. Colonial New South Wales developed with the wool industry in the 19th century achieving responsible self government in 1855 and becoming one of the founding six states of the federal Commonwealth of Australia in 1901.
History
New South Wales was first settled by Europeans in 1788 with the arrival of eleven English ships with more than 1000 convicts and military personnel, known today as the 'First Fleeters.' The Second Fleet arrived in 1790 and saved the colony from starvation. The Third Fleet arrived in 1791 and included the first Irish transportees. The first free settler immigrants arrived in 1793. By 1828, when the first regular census was taken, the non-Aboriginal population of New South Wales was estimated at 36, 598.
Van Dieman's Land (called Tasmania since 1856), originally a part of New South Wales, was separated off in 1825 and became an independent colony. Other states that were broken off of New South Wales include South Australia in 1836, Victoria in 1851, and Queensland in 1861. The Northern Territory was separated out in 1911.
Getting started with New South Wales research
Numerous articles are available on FamilySearch Wiki to help you get started in family history. This portal will provide links to articles about general research topics.
Principles of Family History Research
Identify What You Want to Know
Decide What You Want to Learn
Select Records to Search
Obtain and Search the Records
Use the Information
Jurisdictions
For most purposes, New South Wales is now a single jurisdiction but has been subdivided over time into different districts for different purposes: land administration, legal, electoral. local government, and so on.
The first British settlers brought with them as part of the common law of England units of administration - counties, hundreds, parishes - which had developed over centuries in Britain to form a framework which simply failed to work in the new geography and society of New South Wales. Fifty years after the arrival of the First Fleet, the colony was given a new legal beginning: the law of New South Wales (and Van Dieman's Land) was to be the law of England as it was on the 28th July 1828. Further, subsequent statute law passed by the Parliament at Westminster was only to apply to the colony if it was expressly stated to apply or because of the legal doctrine of paramountcy. Since 1823, the local colonial legislators had been empowered to make laws 'not repugnant to the Laws of England, but consistent therewith so far as the circumstances of the colony would admit'. As a result, local colonial authorities would often begin with an English model and adapt it to make it appropriate to local circumstances.
Counties and Parishes
From the earliest days of settlement after the arrival of the First Fleet, the area around Sydney Cove and Port Jackson was called the County of Cumberland. Other counties were proclaimed as the limits of settlement expanded until 1825 when Royal Instructions ordered a general survey of the colony of New South Wales and its division into counties and parishes. The present State of New South Wales remains divided into 141 counties each with an area of about 40 square miles (the original survey measure). In turn, these are subdivided into 7, 459 parishes. These counties and parishes have significance for land ownership records and in legislative instruments but have almost none of the other significance that an English county or parish had and has.
Regions and Places
Blue Mountains
Central Coast
Central NSW
Far North Coast
Hunter Region
Illawarra

New England
North Coast
Riverina
Snowy Mountains
South Coast
Featured Content
The Wiki article describing an online collection are found at:
Church Records
Learn how to find your Australian ancestors in New South Wales by searching church records. See the tutorial at FamilySearch called There are many listings for specific Church Records in theFamilySearch Catalog. Review the listing for a specific area of your research.
Maps
1833 County Maps: NSW Eastern | NSW Western: Courtesy of London Ancestor
Vital Records
Learn how to find your ancestors in New South Wales, Australia by finding them in the Birth, Death, Marriage index. View the "Using the New South Wales Birth, Death, Marriage Index" online tutorial from FamilySearch for more help.
Family History Research, can be done at the State Library and Mitchell Library, on Macquarie Street, Sydney just off Martin Place. Be sure to take some ID that shows your current address, so that you can get a State Library Card that will allow you to use the computers anywhere in the building. The card gives residents of NSW access to online resources from home.
Websites
Australian Courts Act 1828 (9 Geo 4 c 83) (repealed).
New South Wales Act 1823 (4 Geo IV c 96).
Source: familysearch.org
Share this Post
Related posts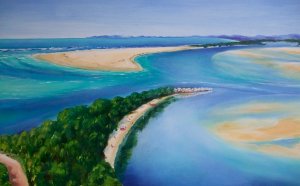 DECEMBER 04, 2023
Thank you for visiting Eyecare Plus Optometrist Nambucca Heads Local optometrist Eyecare Plus Nambucca Heads target comprehensive…
Read More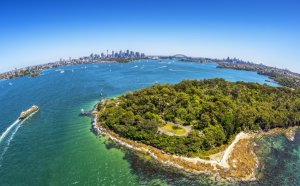 DECEMBER 04, 2023
A slow-moving storm has actually hammered components of eastern Australia s New South Wales province with damaging winds…
Read More